Queen asks Trump to stop using their music – again
"We are the Champions" is not an endorsement of Trump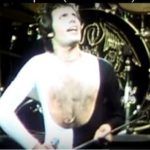 Queen have again expressed their frustration that Donald Trump is using their 1977 single 'We Are The Champions' at his rallies. The song was heard when he appeared at the party's National Convention in Cleveland on Monday July 18, 2016.
In a statement, Queen said they are "frustrated" at Trump's "repeated unauthorised use of the song". Already a month ago guitarist Brian May said that permission for Trump to use 'We Are The Champions' "was neither sought nor given".
In a politely-worded statement, the group said,"Queen do not want their music associated with any mainstream or political debate in any country. Nor do Queen want 'We Are The Champions' to be used as an endorsement of Mr. Trump and the political views of the Republican Party. We trust, hope and expect that Mr. Trump and his campaign will respect these wishes moving forward."
Comments of this nature are very frequent in US politics in particular. No matter how many times candidates are pulled up for unauthorised use of music, the organisers of political rallies never seem to get the message.
Read more on
NME
. Read more about
music & politics.
UPDATE: In an exchange on Twitter, Ray Slijngaard of the band 2 Unlimited revealed that the group has also seen its music used by Trump without their permission.
We aint allowing shit and ofcourse we try to stop this, but legally we can do nothing about it so dont judge us ? https://t.co/EuZpr4ldv9

— #Ray (@RaySlijngaard2U) July 6, 2016