Eminem explains his gay lyrics, kinda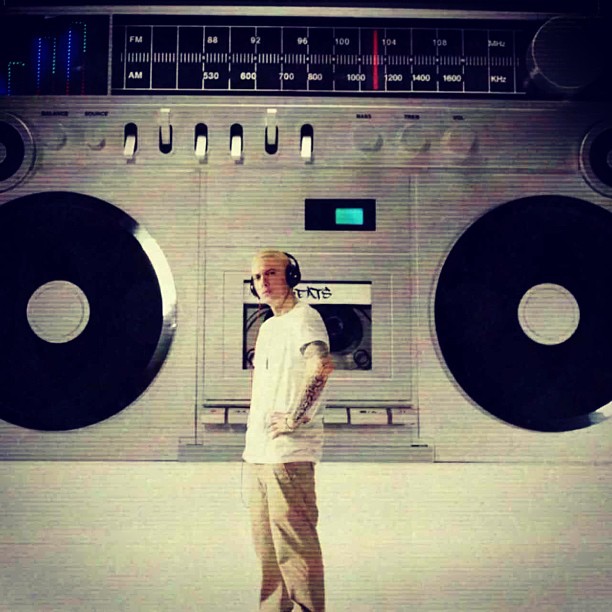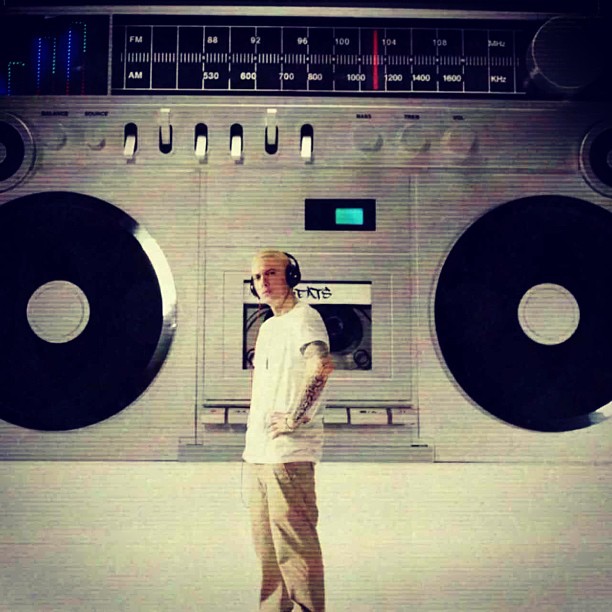 Eminem and gay lyrics. I was kind of avoiding the issue, as it comes around so often. But you probably heard by now that one of Eminem's new songs on the (highly-rated) album "The Marshall Mathers LP2" rips into gays pretty viciously (again). "Rap God" contains lines such as "Little gay-looking boy / So gay I can barely say it with a straight face-looking boy" and "I'll still be able to break a motherfuckin' table over the back of a couple of faggots and crack it in half."… "You fags are all the same." Yet in an interview in Rolling Stone, Eminem explains his gay lyrics, kinda.
Gay does not mean gay, apparently
In an interview with Rolling Stone, Eminem notably tries to defuse his use of the word gay, by explaining that it is one of many insults one could banter around and when he was growing up in rap battles, he never equated the word gay with homosexuality.
Funny that, as the rest of the planet does.
He also defends his right to portray characters. This is a fair comment. It's obvious that, say, Tina Turner or Lady Gaga are pretty different when they are not in the public eye. They are playing characters.
But unlike actors, singers are associated much more closely with what they say and sing than actors ever are. No one thinks Anthony Hopkins is the psychopath of "Silence of the Lambs".
"Saying it like it is"
But as we can see, people take Eminem's lyrics very seriously indeed. And it goes both ways. Amongst the many comments flying on messageboards are a good number saying things to the effect that Eminem is "saying it like it is" and "fags should be dumped on an island and forgotten".
Claiming that he is just playing a character is, apparently, not a clear enough message. Intellectually, I can understand it. But very many people don't dig that far.
I noted one comment from user The Real Reason on E Online that sums up my position: "I don't give a … about Eminem one way or the other, but what [he] SAYS affects many, many people. By using the derogative terms for a homosexual male, he ipso facto tells others it's o.k. to demean other human beings. Never mind the lifestyle–it's just the very existence of gay people he demeans by using such terms, no matter what he says afterwards."
Read the article on Rolling Stone Visit Eminem's site. For another look at lyrics and homosexuality, check YMCA lyrics.