YMCA lyrics "not specific to gays"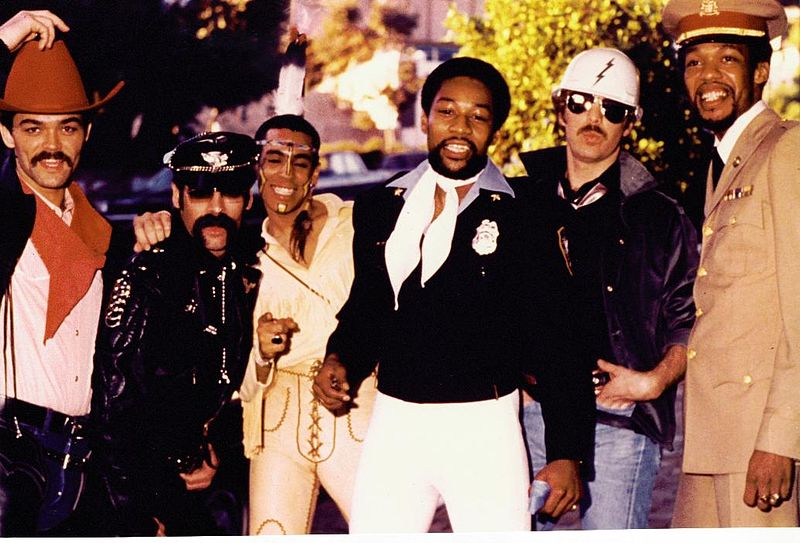 Against the backdrop of Russia's anti-gay laws, someone had the fun idea of asking lyricist and Village People lead singer Victor Willis if the song "YMCA" could be played at the upcoming Olympics in Sochi, Russia as a protest. His reply might come as a surprise to many people, particular those that remember the disco period in which the track was released.
Speaking to WENN, he said "If they want to use the song that way, go right ahead, but I think it's silly because the lyrics were written by me as an expression of urban youths having fun at the YMCA. The words were crafted by me to be taken any number of ways but not specific to gays. It's much broader than that. The song is universal."
This might be news to the two other writers of the song, Jacques Morali and Henri Belolo, who detailed the origins of the song in a documentary. Morali, who was gay, put together the group after visiting the clubs of Greenwich Village. The tongue in cheek lyrics were added by Willis on a musical idea by Morali.
It must be said that the idea that "YMCA" is not a gay song is a little undermined by its inclusion on an album called "Cruisin'" and other songs in their repertoire such as "Sodom & Gomorrah", "My Roommate" and "Macho Man". It seems odd that Willis is trying to rewrite history in this way when the gayness of the track is such a large part of the song's appeal.
What do you think?
From the YMCA to the White House
The 2020 presidential election provided another opportunity for people to (presumably) misinterpret the lyrics. None other than former President Donald Trump used it extensively at rallies and in a campaign. The estate of the French writers were quick to react.
Their lawyer Richard Malka told Associated Press, "the company Scorpio Music, which owns the work, discovered with amazement this misappropriation, which is moreover for partisan and electoral purposes for the benefit of Donald Trump, which they would never have accepted."
"This infringement will be the subject of a complaint in the next few days, both in France and in the United States, against any initiator or accomplice of what constitutes an outright theft of the property of others," Malka said. The rights holders of Jacques Morali and Henri Belolo "from now on, prohibit anyone from broadcasting the disputed video in question without their permission,"he warned. France has a long tradition of protecting authors rights.
This song refers to a male Christian youth movement, the Young Men's Christian Association. But in the 1970s and 1980s, it was also considered a hotspot for the gay community.
Check the YMCA lyrics here.