Paving slabs with Lostprophets lyrics to be torn up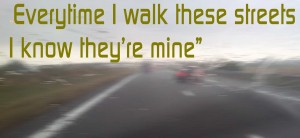 Following the conviction of Lostprophets singer Ian Watkins on 13 pedophilia-related charges, including two attempted rapes of a baby, his hometown is about to remove paving stones with the band's lyrics.
The town of Pontypridd in South Wales had originally laid a series of slabs in Taff Street, Pontypridd with lyrics from the band's hit "Streets of Nowhere" as part of a £50m regeneration scheme. The slabs spelled out "Everytime I walk these streets I know they're mine". The idea was to salute local heroes, and it must have been an incredible honour for the band.
But Claude Knights, chief executive of the child protection charity Kidscape, recently said: "Ian Watkins's crimes are appalling. It would be wise for the council to consider taking the slabs up. His work has been tainted. It should be removed for the sake of the local community." I don't think many people will object to that and the local council has indeed rightly decided to remove them.