Will Lara Trump really release a Tom Petty song?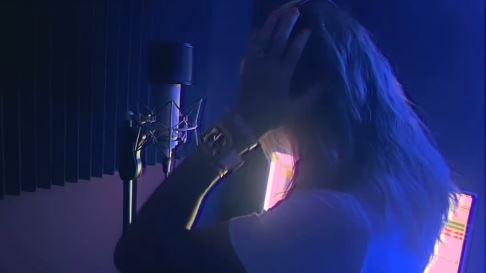 Politicians misusing songs is a tradition by now. But Lara Trump is bringing a new angle to the practice. In 2020, Tom Petty's estate sent a cease-and-desist letter to the Trump campaign to stop it using his defiant song "Won't Back Down" without their consent. Lara Trump now seems ready to release a version of her own. The thinking is presumably that if she owns the master track, she or the Trump campaign cannot be prevented from using the song. But is Lara Trump and Tom Petty really a thing?
Lara Trump is Donald Trump's stepdaughter, married to his son Eric. She is a former presenter and producer with Fox News who was given several roles in Trump's communications. She is a popular Instagram personality, and used the platform to announce she was recording a version of Petty's "Won't Back Down" to be released on September 29 2023. There is no mention of it yet on the Tom Petty website.
"Tom Petty would never want a song of his used for a campaign of hate"
Not much more is known at this stage. An unnamed source claims that she is brushing off the fact that the Petty family already requested then-President Trump not to use the track, declaring "I don't got no message for the Petty family because I don't even think about them." (NOTE: I could not confirm this comment. If you have a link, drop it in the messages below).
If it is true that she is going to release the track as a single, it begs a question. At the time, the Petty family had this to say about Trump's use of the music: "Both the late Tom Petty and his family firmly stand against racism and discrimination of any kind. Tom Petty would never want a song of his used for a campaign of hate. He liked to bring people together. Tom wrote this song for the underdog, for the common man and for EVERYONE. We believe in America and we believe in democracy, but Donald Trump is not representing the noble ideals of either. We would hate for fans that are marginalized by this administration to think we are complicit in this usage."
That seems clear enough.
The legalities of Trump using a Tom Petty song
As the details about the usage or release are not yet clear, it's not easy to say exactly what the legalities are. Previous cases have centred on the use of a recording in a campaign. This would require consent or a licence from the master owner – unless the track is simply overheard when used publicly in a stadium. But can the Petty family stop anyone from recording the song and releasing this new version themselves? I don't think so.
But this leads to another question. Why would a Trump want to touch the song, knowing that the singer's estate will publicly denounce it and likely try to block it?
There is certainly no lack of conservative country singers that would have been happy to provide her with a song. So why give songwriter royalties to the Petty family?
Meanwhile, we'll have to wait until the 29th of September to see if Lara Trump singing Tom Petty's "Won't Back Down" is an actual thing or not.
Read more about the friction between music and politics. Donald Trump pops up regularly.
Click here for lyrics by Michael Leahy