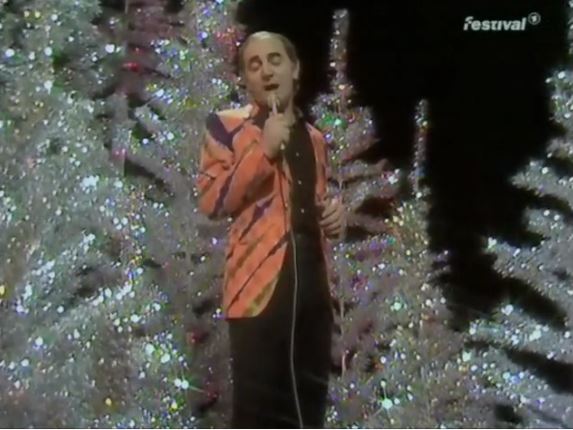 Salute to one of France's most prolific songwriters
The death of Charles Aznavour in late September 2018 is not a tragedy because of his age; it is a tragedy because he was so good at doing what he did.
Age is a number. What remains is the incredible body of work (some 1,400 songs), some 60 movies and countless concerts. When he died at the age of 94, he had just got back from a concert in Japan and was going to fly to Armenia for a show in front of world leaders the following week.
So how do you sum up Charles Aznavour for non-French-speakers? The first time I heard him was for "She" in 1975. Aznavour is being hailed as "the last of the giant of chanson française". He died at the age of 94 in Alpilles, in the south of France. He is generally recognized as France's best-known singer outside France, with the possible exception of Daft Punk.
Although he had slowed down on touring, due partly to a broken arm, no one was expecting his death. He had often said he was proud to be the oldest singer he knows and was looking forward to singing at the age of 100.
In all, he has sold over 180 million records, recorded in 8 languages, written several books and appeared in 80 movies.
He told Le Soir newspaper, "I enjoy being on stage, and the audience can feel that. I'm happy, I'm at home. When I come across a joke I like, and I share it, I laugh with them. If you want to be loved by an audience, love them – but love them well, let them know."
From songwriter to singer
Although we tend to think of as having always been there, success came late to Aznavour. His family moved to France from Armenia to avoid the threat of a massacre by Turkish forces. He worked in cabarets from an early age, drove a car for Edith Piaf (while also writing a few songs for her – she was notoriously protective of people she considered good writers) and performed whenever he good.
His big break came at a show in Casablanca that saw him moved to the head of the bill. Back in France, he started writing for movies in parallel and also acted in a wide range of different movies. And then, to put it simple, he kept going – writing songs, singing in his elegant but unremarkable voice and becoming an icon in French entertainment.
For more about the man and his many endeavors, visit the Aznavour Foundation.