Perry Rose releases Irish album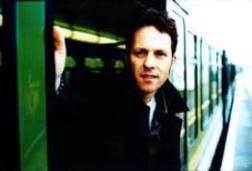 With St Patrick's Day just around the corner, Perry Rose's label has decided to bundle together some of his most Irish tracks into an album called St Patrick's Day (no points for originality). As it happens, it's a great compilation, featuring tracks from his previous albums and tracks that remain popular in concert.
The disclosure is that I co-wrote two of them, "Glasgow" – for which I wrote the lyrics – and "Lord and Thieves" – for which I co-wrote the lyrics.
Perry has a few shows coming up. Check the Perry Rose website for details.