"Danny Boy" banned from New York Irish pub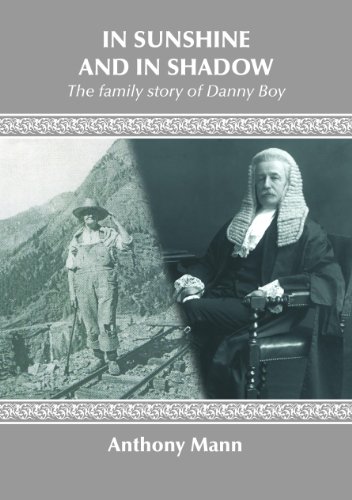 I can't say that I was disappointed to hear that the song "Danny Boy" has been banned from an Irish pub in new York for the month of March in the run-up to St. Patrick's Day. Despite having a reputation as one of the quintessential Irish ballads, it's another pure product of Tin Pan Alley.

The song was written by an English lawyer Frederick Weatherly in 1913, based on the traditional Irish melody "Derry Air" (or "Londonderry Air" – explained in the book). Apparently, he had never even visited Ireland. It went on to become a hit when recorded by opera singer Ernestine Schumann-Heink in 1913. Despite being massively popular in New York and elsewhere, it is rarely sung in Ireland – which has enough big ballads without importing others.
"Danny Boy" is, nonetheless, a classic weepie although it's not clear whether it is a lover or a mother speaking to the departing Danny. Who could resist the maudlin sentiment of:
And if you come, when all the flowers are dying
And I am dead, as dead I well may be
You'll come and find the place where I am lying
And kneel and say an "Ave" there for me.
"Danny Boy" has been the subject of a book by the writer's grandson, Anthony Mann. It covers the many migrations of the 19th century and charts the surprising way the song came together and later became so closely associated with the Irish emigrant experience.