Getting name artists to cover your songs
The dream of every songwriter is to have a song placed with Tina Turner/Celine Dion/James Blunt or name artists of that stature. David Stark runs the tipsheet SongLink, which sends out numerous tips for major and upcoming performers every month. At MIDEM 2010, I asked him about what it takes to actually get a cut with a major artist these days.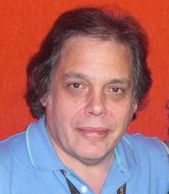 Well, writing hits for major artists… if there was a formula, I'd be richer. Even someone like Diane Warren will write about 19 songs before writing the 20th that will do something. She is prolific and most successful writers have got the energy to write all the time, and they're not precious about songs they know aren't quite there. But it's important that they keep writing. Co-writing has been the trick over the past 15 years. The amount of co-writing between songwriters, lyricists, artists, producers or whatever has gone ballistic. Publishers, producers and managers encourage putting talent together to come up with the goods. The thousands of co-writes compared to the number of singers out there means there are loads of songs that will never be heard. But writing them is part of the process.
Every songwriter has a quantity of songs that they consider good, but that are in a drawer somewhere. The reality is that most are unpresentable to the level of artist that can make a difference…
This is something we all have to deal with. At the major artist level, you have to be totally current in terms of production. Anything else is a waste of time for many people. It's fashion, isn't it? Styles change. I believe a good song is a good song. A demo done 5 or 10 years ago can be upgraded. You have to, really. Most of the songs being taken by these artists have been written in the past 6 months to a year. There are exceptions; people sometimes hold on to songs and remember them a few years later. But it's an exception.
I still get letters from people asking where they can sell their lyrics to.
You can't send lyrics on your own to publishers. On the other hand, there are always people looking for lyricists. You just have to network and find people to work with. The biggest weakness for songwriters is the lyrics. Time and time again I get sent stuff or sit on panels and we say to each other, "melody's OK but the lyrics need reworking". For some people, it's a long slow process – if they get it right at all. Writing a commercial lyric that people will remember is a total art. Unfortunately, some kids don't have the same quality control, maybe they don't quite care in the same way we used to.
I'm reminded of the Abba songs…
Yes, brilliantly written, they respect the formula, use techniques and tricks such as internal rhymes. Do people now know what internal rhymes are? But instead you hear a lot of rhyming pattern changes. Some people don't know what they're doing and get away with murder. But the main thing is, lyrics are a weakness and people would benefit from co-writing.
Has songwriting changed over the past few years?
I think new production skills have made songwriting much lazier due to the ease of creating sounds. Things are often not as developed as they could be. If you're talking about placing hit songs with name artists, at that top level they give as much attention to the lyrics as they do to the music. The classic songwriters know what they're doing. It has to be spot on for Tina Turner, Celine Dion, Whitney Houston.
Let's talk about writers' favourite subject: money. Revenue has been halved in the business over the past ten years. Do you see an effect on writers?
For sure! Everyone is shit scared, basically. That's the biggest problem: where is the money coming from? For publishers, getting the cover is only the start. They are looking at trying to generate as much revenue in as many mediums as possible: ad synchronisation, video games and all the new ways you find at MIDEM. The most important thing is to get a song on the radio, but YouTube and the other sites are increasingly important. I can see a time where you do a mini-video to sell the song. Why not?
What sort of publishing deals are going down?
These days, 70/30 in favour of the writer is the average. For smaller labels putting an album of outside material together, getting a share of the publishing is an important revenue issue. You have to check the company, and ensure they will be able to account to you properly. Some people send out rubbish contracts. Either way, you have to check with a lawyer to make sure you're not being taken for a ride. But the days where you give up the publishing for the term of copyright are out the window.
You also write yourself…
…and I'm one of the worst in terms of promoting my stuff. I've been active recently on things that I hope to see come to fruition this year. I'm currently working on a silly novelty track.
What did I take away from the discussion? The fact that you need competitive demos that already sound like chart artists. Subscribing to a tipsheet like SongLink can put your work in the hands of the most important managers and A&Rs. But don't forget that you are pitching against the likes of Diane Warren and top publishers, total professionals with a perfect understanding of the market. If you feel your music is almost there, find a co-writer and study the charts very closely. Prolific songwriters and publishers should visit SongLink for details. 
For song lyrics by Michael Leahy, visit song lyrics.