Van Morrison to release lyric book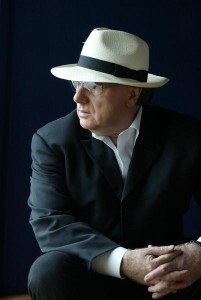 SEE UPDATE BELOW Book publisher Faber and Faber is about to release "Lit Up Inside", a collection of legendary Belfast artist Van Morrison's song lyrics. The book has actually been edited by the singer Morrison himself and Eamonn Hughes.
"The lyrics in this book span 50 years of writing and as such are representative of my creative journey," Morrison told the Belfast Telegraph.
"Inspiring and influential"
"Van Morrison is a colossally important, inspiring and influential figure in the music world," according to Lee Brackstone, creative director of the Faber Social imprint. "His place as one of a handful of truly iconic 20th century artists is secure." Publication of 'Lit Up Inside' reminds us of his place in a broader seam of Irish creativity; the collective consciousness of his literary forbears, the likes of WB Yeats, William Blake, Patrick Kavanagh and Robbie Burns. Although which lyrics will be included has not been announced, it's likely that they will include "Cleaning Windows", "Moondance", "In The Yard" and "Brown Eyed Girl".
Morrison has been the subject of several books already, including "A Sense of Wonder", "Too Late to Stop Now" and "Can You Feel the Silence".
Van Morrison Complete Bang Sessions re-issue
Collectors might also be interested in the re-release of Van Morrison's "The Complete Bang Sessions". The songs are pretty well known, of course. But this edition comes as a double LP, with lots of bells and whistles (including FLAC downloads). Get all the details here.
UPDATE

: Van Morrison to perform "Lit Up Inside"

On November 17 2014, Van Morrison will be at Shaftesbury Avenue's Lyric Theatre, for one night only Van to read, discuss and perform his work in celebration of the launch of his lyrics book, 'Lit Up Inside: The Selected Lyrics of Van Morrison'. He will be joined by Eamonn Hughes, Michael Longley, Ian Rankin, Edna O'Brien and others. Tickets are on sale at 9am on July 25. Morrison has other concerts lined up outside of this event.